Story of LAN JIE
Lan Jie joined the Krayon family since the year 2014. Using the platform and resources she has, she taught herself to make beaded crafts. She manages to feed her family and not needing to peddle along road walks any longer.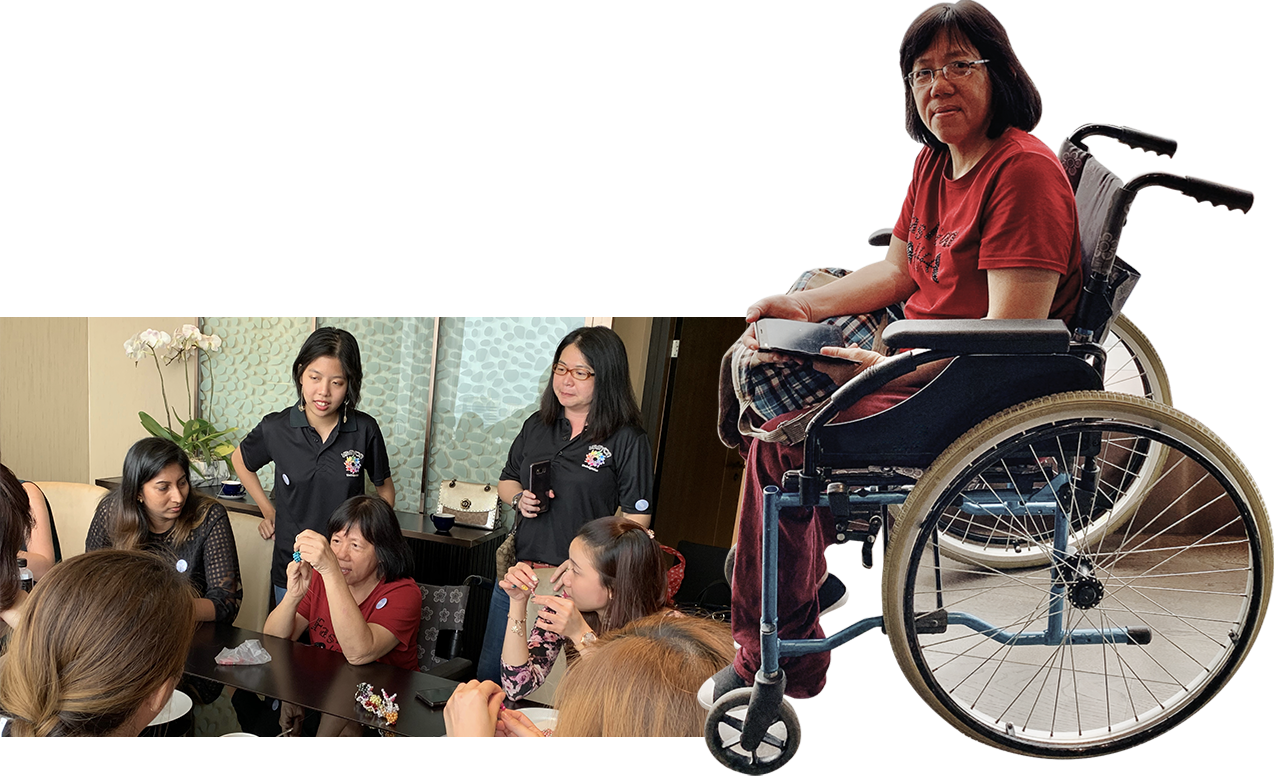 BRAVERY
What helps Lan Jie overcome her life mishaps, is her own bravery to fight through her never-ending obstacles. Her life motto that carries her til today is;
"If you want to achieve something, be determined and try until you succeed."
Read more stories of Lan Jie here.
SUCCESS STORY
Inspiring Lives, One at a Time
A little help goes a long way. Can you imagine the positive impact that we can create if everyone has the same goal and mission? At Krayon, we build a community to help the Homebound Disadvantaged Individuals. Individuals from every point of life are given the power to tell their stories, leading to positive actions.
Krayon has brought many people together, and together we can provide opportunities for self-sustainability to those in need. Through our events & CSR programs, more people are now aware of the Homebound Disadvantaged Individuals.